Best Seafood on St. Pete Beach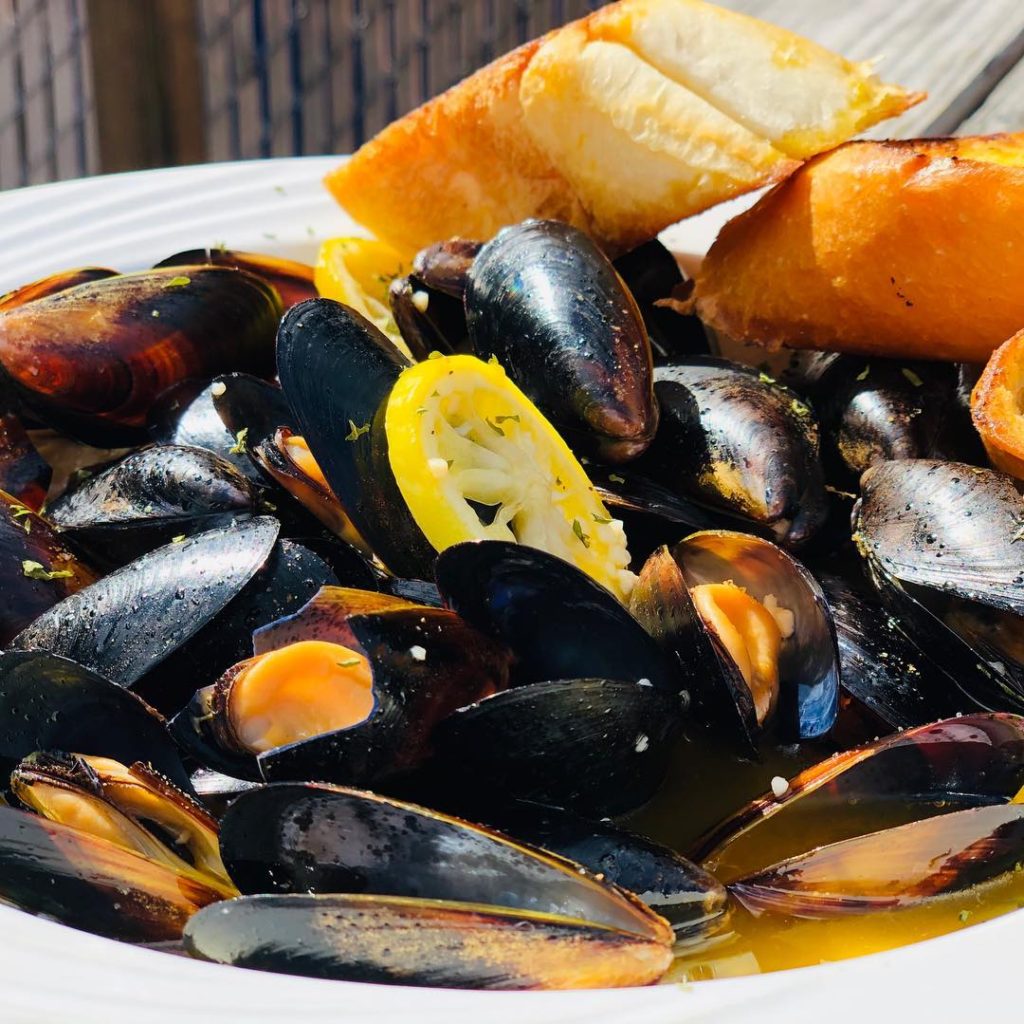 The Best Seafood on St. Pete Beach is served at Rick's Reef on Gulf Blvd. If you are looking for fresh ingredients lovingly prepared by hand, specifically to your order, you won't find a better option than Seafood at Rick's Reef. Available every day. Monday – Friday from 7 am to 11 am and Saturday and Sunday from 7 am to 12 pm. The Seafood menu is extensive and the dishes are made just right! Not just any Seafood, …it's the BEST Seafood.
Fresh Grouper and Mahi-Mahi!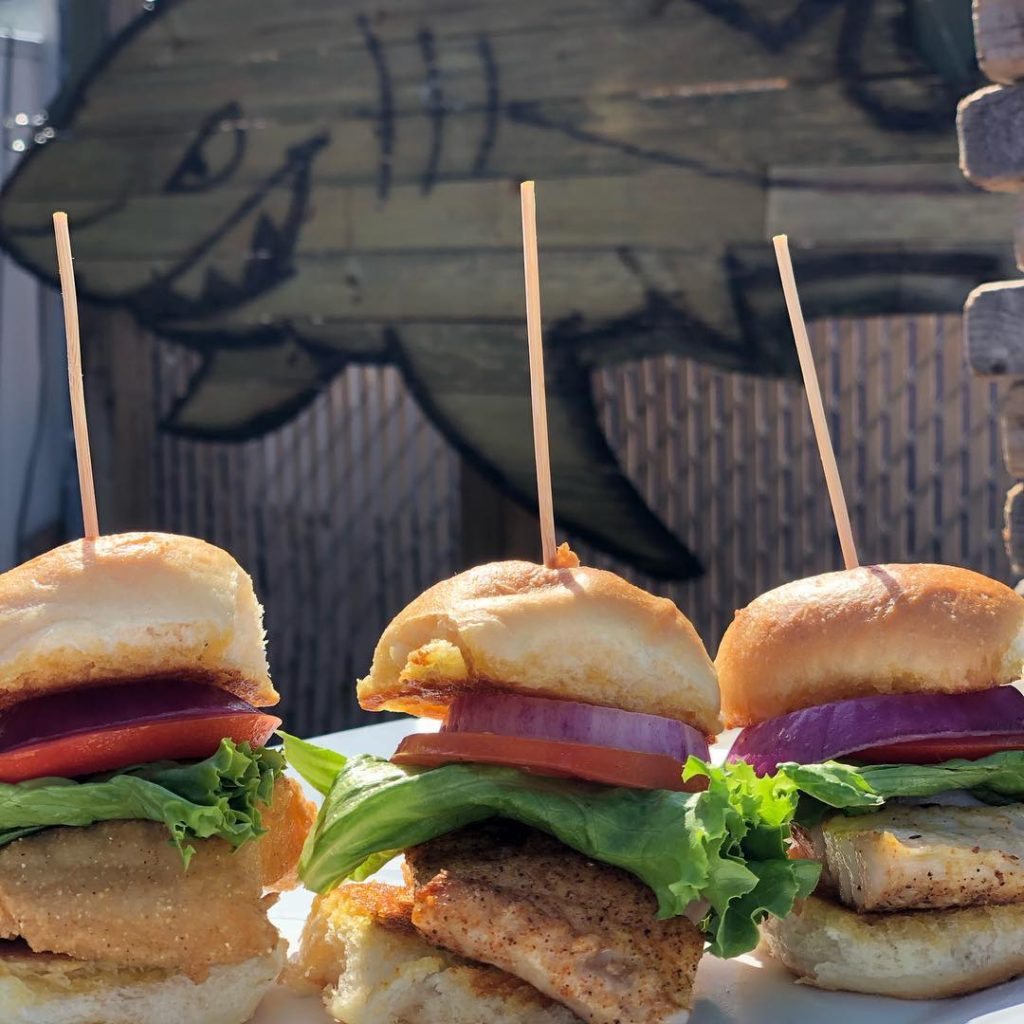 Sandwich or Entree, Grilled, Blackened or Fried, Rick's Reef always has the freshest Grouper and Mahi-Mahi available. Prepared to order, and complimented with freshly prepared sides, you simply cannot do better on St. Pete Beach.
But that's not the whole story. Rick's Reef superb staff will serve your fresh Grouper or Mahi-Mahi with a great big smile in one of the neatest casual dining spots on St. Pete Beach. We have a big, outdoor patio, and plenty of indoor seating with cool, funky beach decor. The staff is friendly and knowledgeable, and the place is always clean.
Best Smoked Fish Spread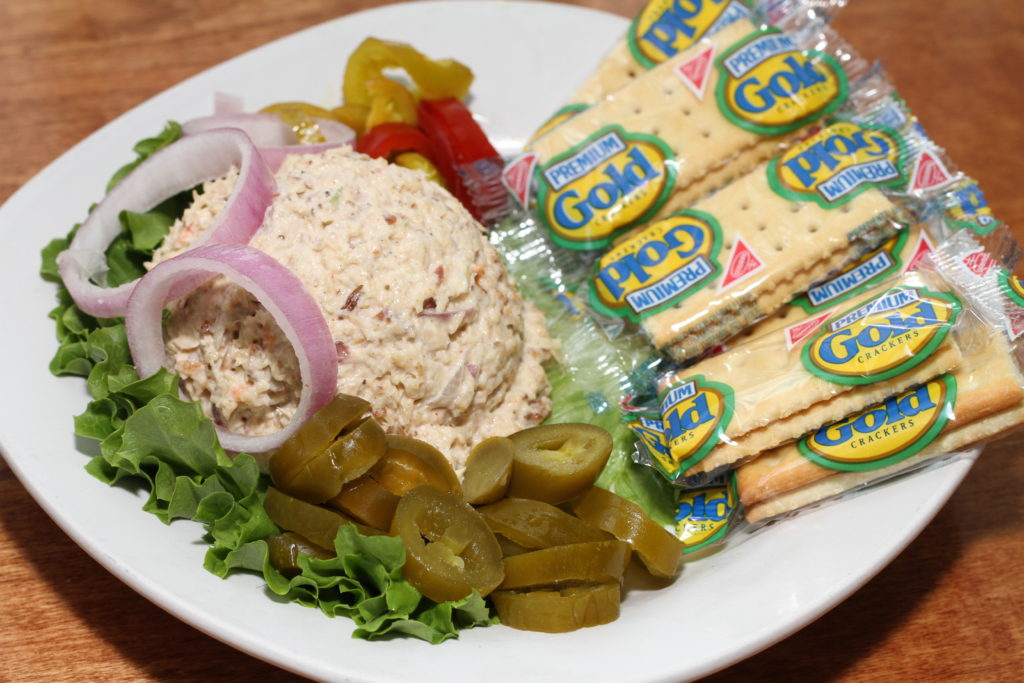 Rick's Reef starts with fresh, never frozen, Salmon, or Mahi Mahi, from a local fish house. (Whichever is available fresh) Rick's Reef has their own smoker in-house, and they slowly smoke the fish for 6 to 8 hours beforehand crumbling it in preparation for mixing. Fresh vegetables are delivered daily, and hand cut.
You may not know this, but all the food at Rick's Reef is fresh. They don't even have a walk-in freezer! All the food is brought in unfrozen, and is hand cut and prepared on-site. The sauces are made by hand in the kitchen every morning, and all the smoked items are done in our very own smoker here on the premises. Fresh is flavorful, and better for you! It's a big part of what makes us "best."
Prepared with fresh ingredients to a classic Fish Spread recipe right here on St. Pete Beach, your search for the Best Fish Spread, St. Pete Beach is over!
Fresh Salmon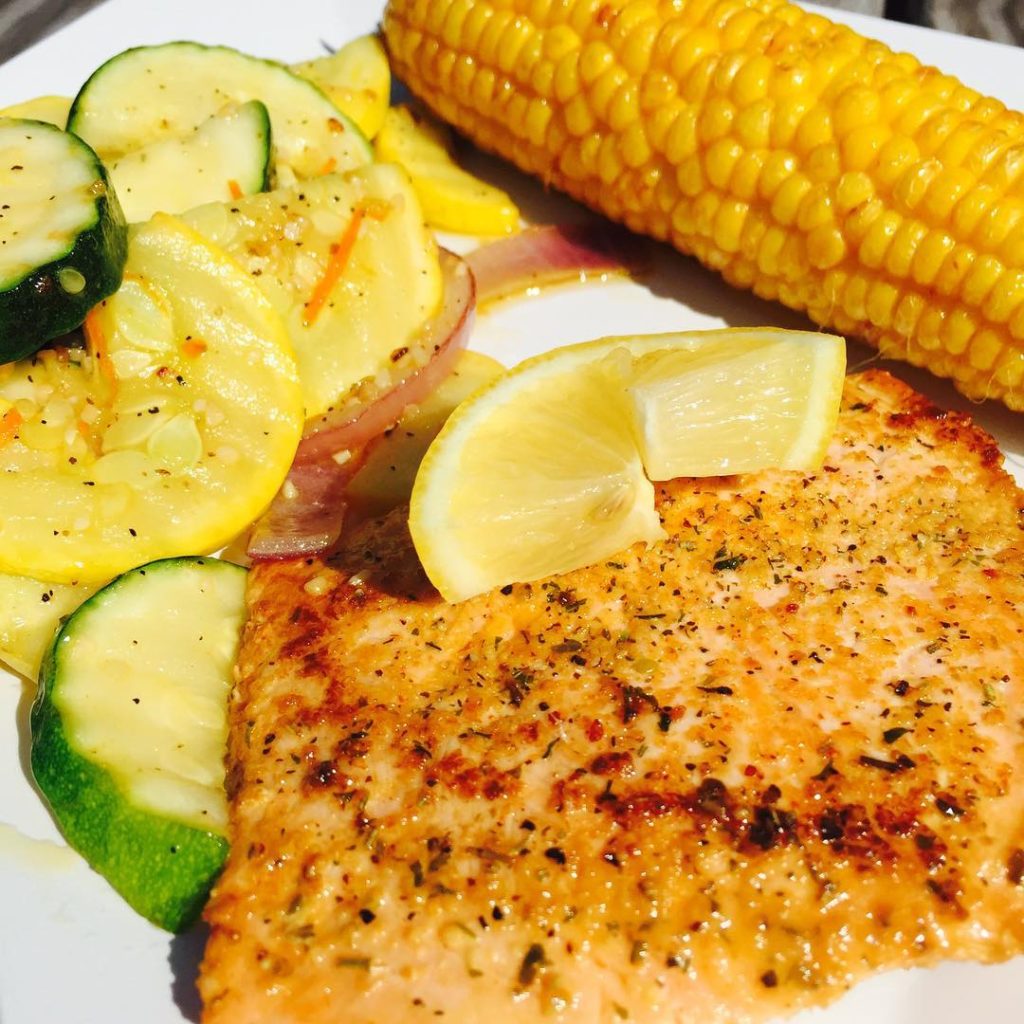 Fresh Salmon is available as an entree or topping a salad. The Salmon can be served Grilled or Blackened, and on Saturdays, we offer it smoked as well!
And, …as always, …it's served with fresh sides!
But it's about a lot more than Fresh Seafood! You're looking for a place you can take your family and friends where you'll feel comfortable and relaxed. You want a place that feels like an old beach shack, but one that's clean and inviting. And Rick's Reef, on St. Pete Beach is that place.
Now you know! When you are ready for the Best Seafood on St. Pete Beach, head straight to Rick's Reef at 6712 Gulf Blvd., St. Pete Beach, FL 33706.