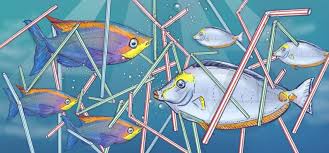 No straws in St. Pete Beach!
Plastic straws are really bad for the ocean. We use over 500 million every day in America, and most of those end up in our oceans, polluting the water and killing marine life. We want to encourage people to stop using plastic straws for good. If we don't act now, by the year 2050 there will be more plastic in the ocean than fish.
No straws in St. Pete Beach!
So, as a beach community restaurant, we are joining many, many other local restaurants in an effort to save our beaches, our oceans, and the turtles, fish and other marine life that are affected daily by this type of pollution. While we know that you are used to receiving your drink with a staw in it, we hope you will join us in this effort to keep our world a more beautiful and vibrant place to live.
Learn more at the Plastic Pollution Coalition.
No Straws in St. Pete Beach!