Best Bloody Mary Bar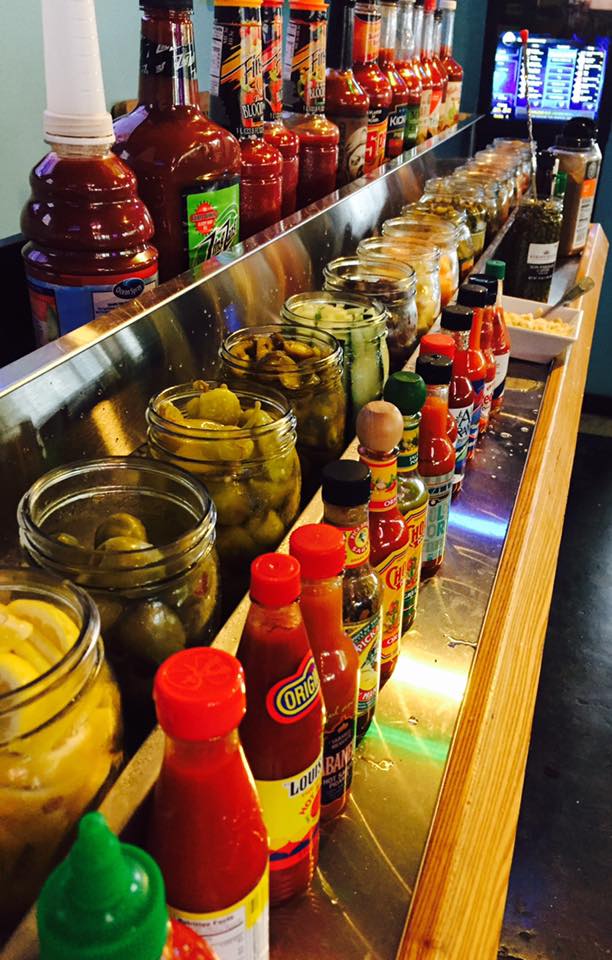 The BEST Bloody Mary bar in Florida is right here in St. Pete Beach! Every Saturday and Sunday, between 7 am and 3 pm, you can experience the Bloody Mary of your dreams! Whether you like it hot and spicy, garnished with celery, a pickle or an olive or hot pepper, you can build the perfect Bloody Mary for YOUR tastes!
At the Rick's Reef Bloody Mary bar we have a broad selection of hot sauces, ground peppers, and nearly everything you could imagine adding to a Bloody Mary. BUT! If you have a particular hot sauce or spice you like that we don't have, bring a bottle to contribute and we'll add it to the Bloody Mary bar!
When it comes to creating a drink customized just for you, right here in St. Petersburg Florida, you cannot do better than Rick's Reef Bloody Mary bar every Saturday and Sunday. Stop by to check it out, and let us know what you think. We're working hard to make it the very best that it can be, but we're listening! Tell us what you want!
Endless Mimosas and Sangria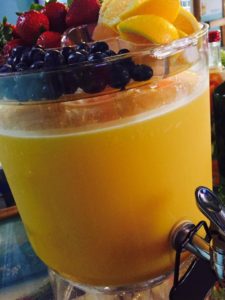 Along with Florida's BEST Bloody Mary bar, Rick's Reef offers endless Mimosas and Sangria every Saturday and Sunday between 7 am and 3 pm. We make your Mimosas and Sangria with the best ingredients, …and a little love.  Get your weekends off to a proper Florida start with your favorite morning drink, and relax while we create a hand-made breakfast you will never forget. It's all about FRESH! There's just no better way to start a day at the beach!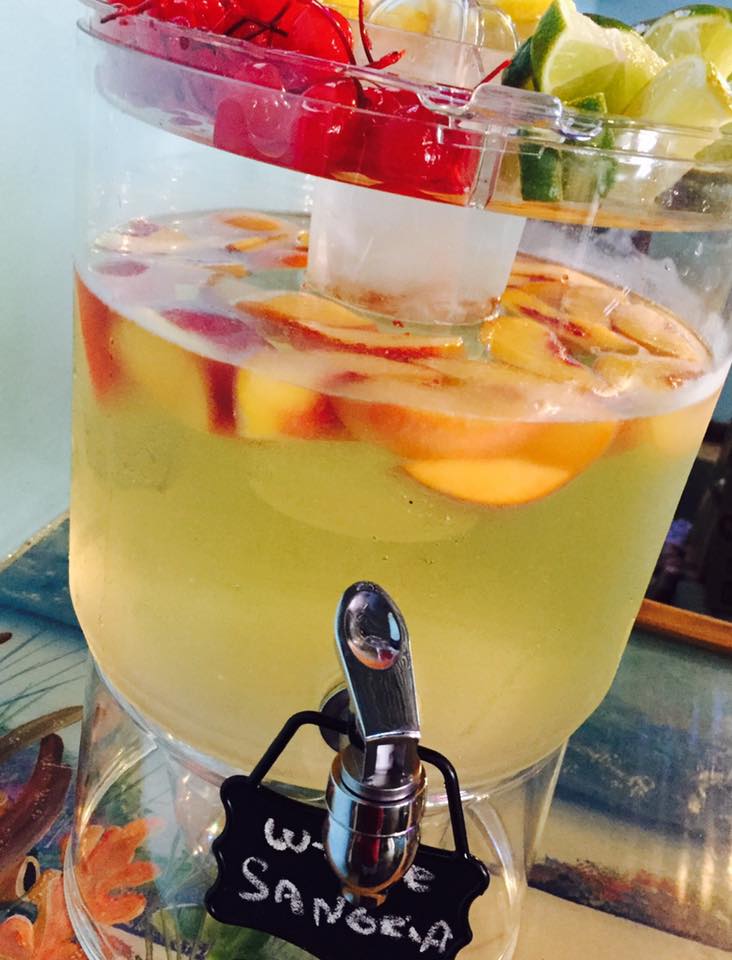 So make St. Pete Beach your weekend destination, and make the Rick's Reef Bloody Mary bar your starting place. Whether Bloody Mary, Mimosa or Sangria, we'll get you the perfect drink to sip while you enjoy the beach-vibe decor as we build you an AWESOME breakfast to get your beach day off to a fabulous start!
Looking for laid-back fun? Rick's Reef has got ya covered!